AT JBM360 WE ARE BUILDING VIRTUAL BRIDGES
We are experts on immersive technology revolutionizing the way people engage with innovative content; As more and more business evolve from the Conventional Digital to the Experiential Age, effective VR adoption will separate leaders from followers.
How prepared is your business?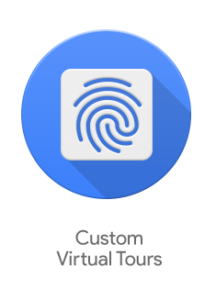 A virtual tour is the simulation of an existing location with the help of sequential 360 panoramic images as viewpoints, between which you can travel like on an excursion, elements like music, sound effects, floor plans, etc., could also be used.
Virtual reality apps can immerse you in incredible 360-degree visuals. You don't need to splash hundreds of pounds on headsets such as the Oculus Rift or HTC Vive, you can enjoy a great VR experience using your smartphone and some brilliant apps.